Anyone working in or around a warehouse or production environment knows that without a solid inventory system, material handling system and MHE (=Material Handling Equipment) it is no trouble to make a mess of things. Just think of your own basement or garage to conclude how quickly something like this can escalate. 😊
After all, there are many materials, tools, machines and transport options (cranes, forklift trucks, elevators, etc.) on which you would prefer to keep an overview.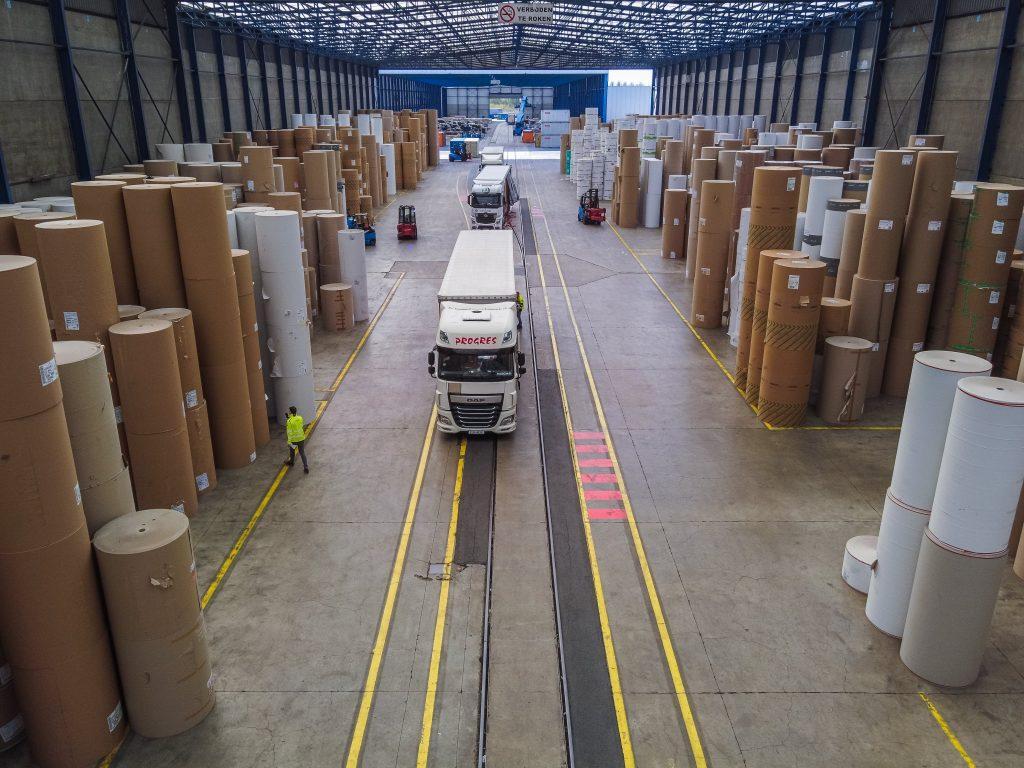 What is Material Handling?
Material handling refers to the storage, control, protection and movement of products and materials during storage, consumption, manufacturing and distribution. Material handling or internal material transport is done manually in some cases (smaller organizations or smaller warehouses). After all, you don't need a forklift truck for all types of material. However, there are – fortunately – automated possibilities for internal material transport that go a long way. This makes the many and sometimes complex workflows related to everything that happens in and around your warehouses or production environments a lot…
faster
more efficient
safer
more optimal
cheaper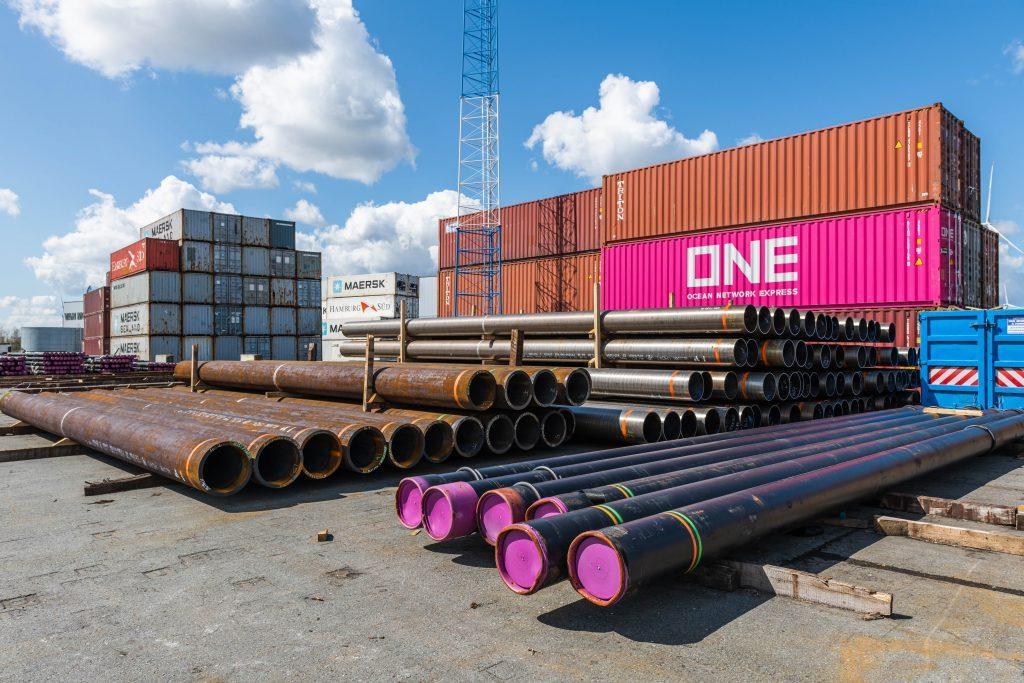 Stuff that is being considered as MHE
In a nutshell, this is the stuff that is being considered as Material Handling Equipment:
Transport equipment: cranes, forklifts, trolleys and conveyors. But nowadays also: AGVs (Automatic Guided Vehicles) and so-called Robotic Delivery Systems.
Positioning equipment
Unit load forming equipment
Storage equipment
AND localization and (access) control: Equipment used to collect and transmit information to coordinate and streamline material and workflows. Sharing information between different departments or teams can be very useful, and sometimes it is even useful to share certain data with your suppliers and customers. Think of the identification and localization of certain materials (asset tracking and asset management), but also of identification methods for personnel. After all, you want to avoid having unauthorized shady individuals in your warehouse, not to mention unauthorized operators of forklift trucks.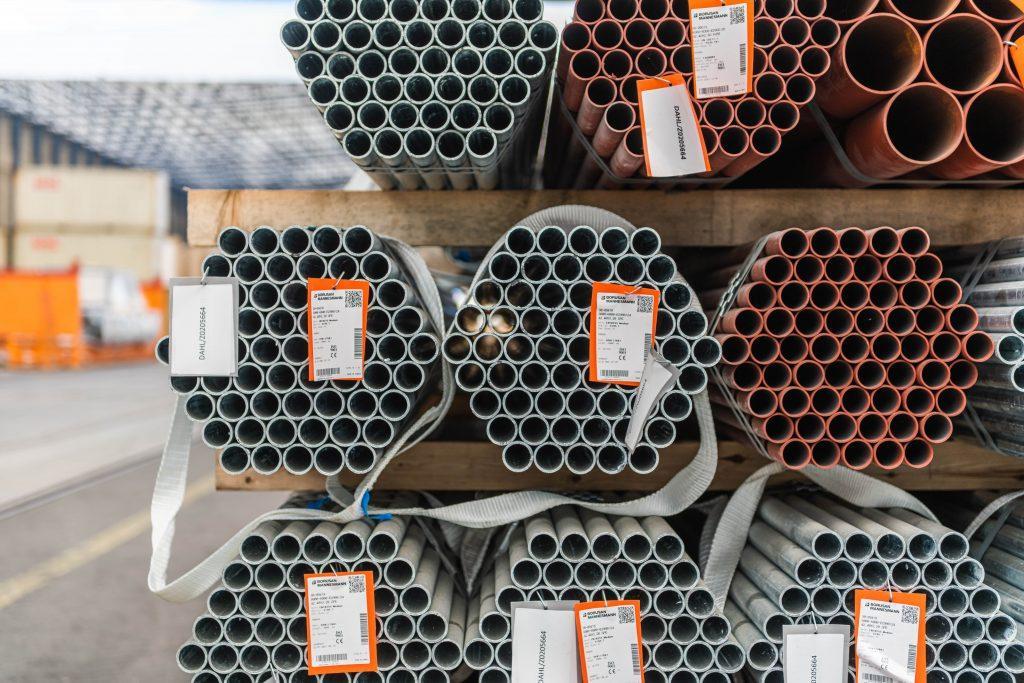 Material Handling Equipment that generates data
More and more material handling equipment is capable of generating data. It's data that gives us valuable insights to make the sometimes complex workflows – which we mentioned earlier – faster more efficient, safer and more optimal.
In the case of material handling equipment such as forklifts, it is possible to monitor information about the intensity of use (running hours), energy consumption and the driver of the truck.
Using a fleet and asset management system, you can easily collect and analyze all that data. This provides your organization with a number of significant efficiency and cost benefits.
To achieve this, your assets and fleet must first be equipped with a telematics system that can capture the valuable data.
Suivo is such an expert in telematics. The technology allows you to capture data – from Suivo hardware components such as tags and trackers or from other brands – and then collect it on an IoT Cloud Platform.
It is possible to collect data regardless of what brands your assets or industrial trucks have.
When you have centralized all relevant data on 1 platform, it becomes really interesting. You are now able to perform all kinds of analyses and gain insights that can be visualized in handy dashboards.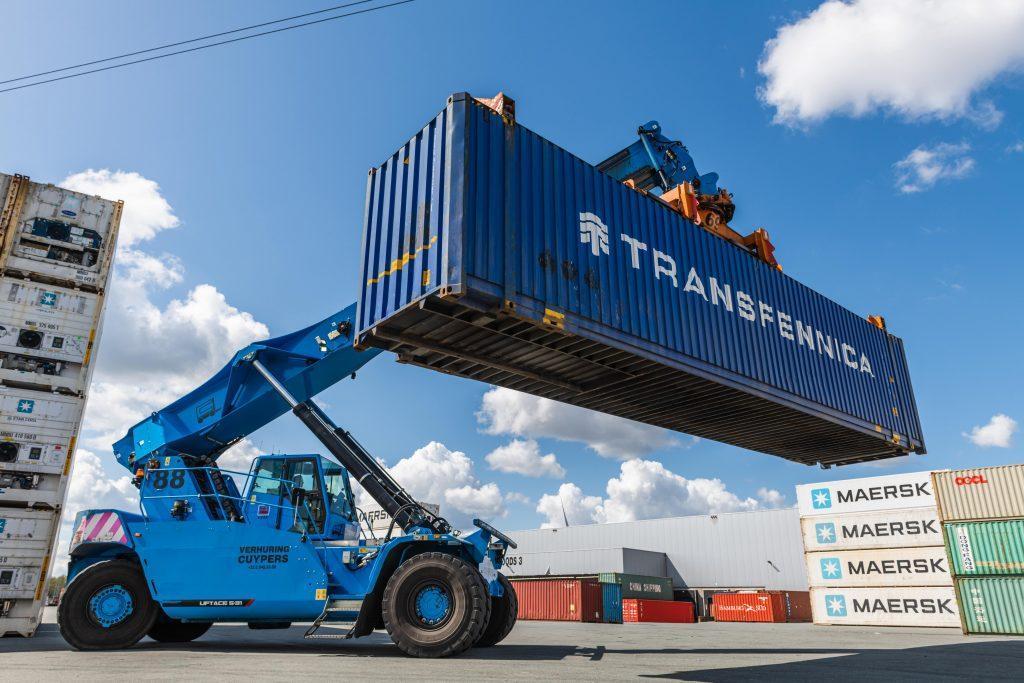 What data are interesting to collect and why?
What things should or can you measure in order to come to more optimal processes?
1. Keeping track of the running hours of your MHE ensures that you can schedule maintenance and inspections on time. This in turn avoids downtime, enables you to invoice correctly to the customer or per project.
When using an immobilizer you can even indicate in advance when your MHE can be used – whether that is a machine or a forklift truck. You thereby eliminate any potential abuse.
2. Trip recording, suitable for all industrial transport equipment, records start and stop times, routes, distance travelled, number of hours driven and speed.
3. Personal identification and 'safe access control' guarantee that only authorized persons can use your MHE. This This enhances security and reduces the risk of theft or unauthorized use of the devices.
4. Geofencing: a geofence is a virtual fence, demarcation or perimeter around a physical location. The virtual fence creates a boundary between a location and the area around it. Suppose your industrial truck or machine is being used outside a certain area, you can receive notifications of this.
5. Thanks to the use of a live GPS track & trace system, you know where your vehicles and materials are at all times.
6. Impact detection: based on the measurement and monitoring of G-forces, accidents and damage are prevented. Should an incident nevertheless occur, then this is registered and an action can be linked to it. For example: activating a flashing light or alarm, automatically limiting the speed, etc.
7. I/O applications: thanks to special sensors you can monitor batteries, tire pressure, temperatures or levels of certain (raw) materials in silos or tanks.
8. Asset tracking of smaller tools and materials: even for items that are smaller and/or move less frequently than industrial trucks, it is interesting to know where they are and what condition they are in.
Thanks to the use of small and budget-friendly tags or trackers, you save a lot of time looking for things in and around your warehouse or production environment. It also helps to keep a better overview of your stocks and the insight into usage can even have an impact on your purchasing policy.
And admit it; it's still just handy to know where to look when you're looking for that drill!
Click here if you want to receive the Material Handling Equipment Solution Brief!