Drinking water supplier Pidpa mows its basins with sheep that are tracked with Suivo IoT technology to centrally monitor the the herds and mowing status.
For some time now, Pidpa's water basins have been maintained primarily by sheep rather than by machinery. Pidpa already started this in 2017, but the initiative is expanding to cover more and more sites: plus 50 basins in the province of Antwerp.
Mixed company in the press
Peter and Ellen, our Commercial Director and Marketing Manager at Suivo, went to take a look at the buffer basin in Borsbeek. Pidpa decided to track the herds with Suivo technology. That system has just been rolled out in Borsbeek near the 'Geboortebos'. They wanted to take a closer peek at what it looks like in practice. Every stakeholder in this 'Mowing 3.0'-story came along that morning: Antwerp city shepherd Lukas Janssens, Borsbeek alderman Walter Kiebooms, Stefan Janssens and Patrick Van den Borne of Pidpa. Even the press came: we gave interviews to Radio 2 and explained the initiative to journalist Sylvia Mariën. This resulted in a nice article in the Gazet van Antwerpen and Het Nieuwsblad. And of course it was fascinating to see all the pieces of the puzzle fit together on the spot. Click here to read the article.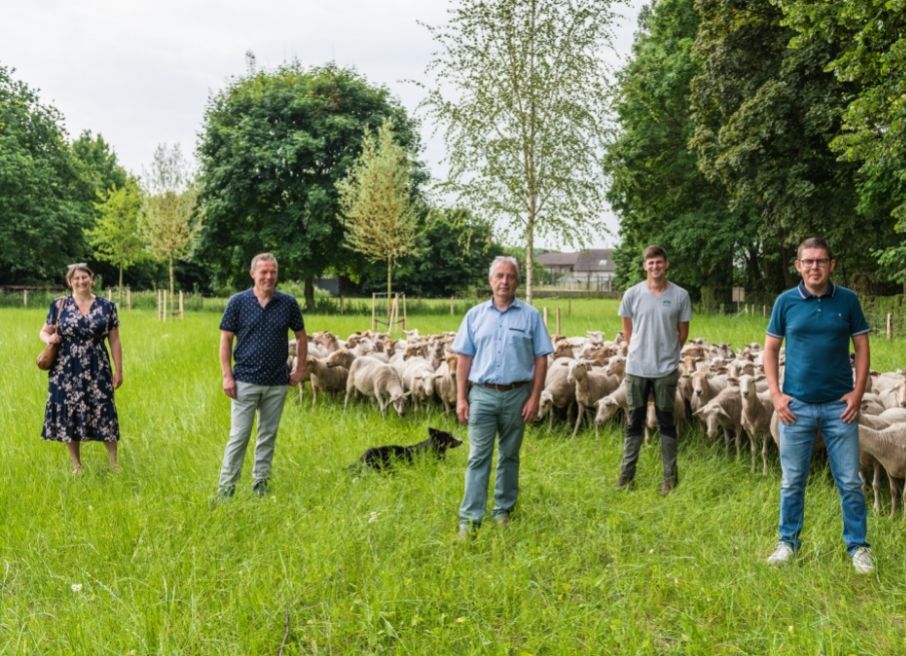 Nothing but benefits: everybody happy
The reason why Pidpa wants to limit machine mowing is a threefold. Stefan Janssens, Manager Operations Sewerage at Pidpa, explained: "It is a conscious choice to switch from mowing machines to 'herds' because it is greener and more environmentally friendly. In this way we reduce our ecological footprint. Every bit helps! Another important advantage is that ecological mowing also turns out to be substantially cheaper than mowing by machine. Cost efficiency is just as important. A third aspect is that continuity and overview are guaranteed. Mowers used to be deployed only once a year. The herds, on the other hand, come by several times a season. So you could say that the sheep provide a more constant maintenance of the area around the basins."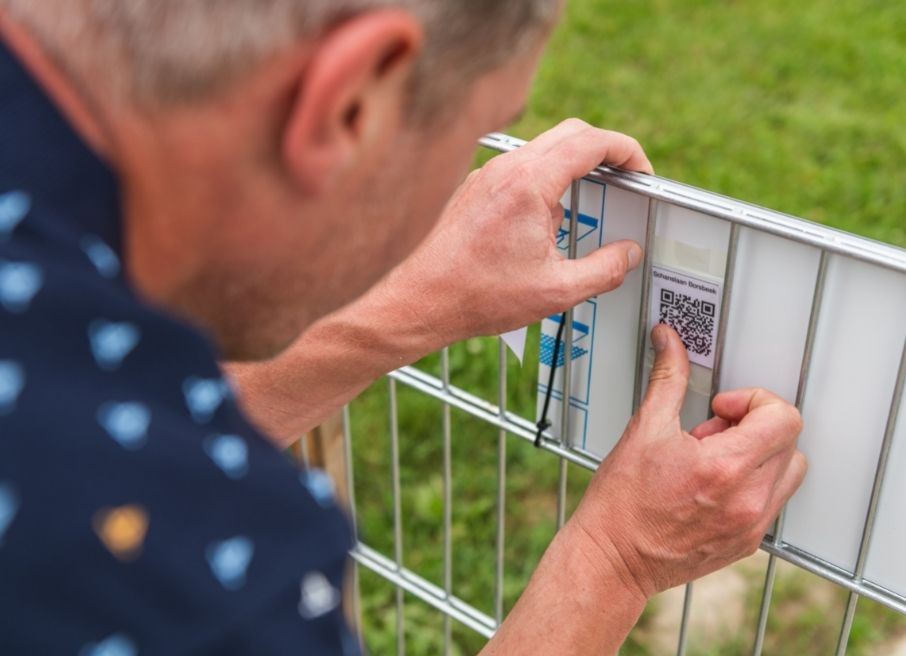 City shepherd Lukas rents out his sheep for € 1 a day: "This is also positive for biodiversity, because the herds move around and between their hooves are all kinds of seeds that they take to the next grazing locations." He gave a demonstration together with his border collies. Everyone was quite impressed!
Walter Kiebooms, alderman of Public Works, Sports and Animal Welfare, is also proud of his 'new piece of Borsbeek': "It has become a beautiful piece of nature where people like to come. The sheep only reinforce the attraction. Especially children like to come and watch." There is a plank path, an island, bee hotels and beautiful benches. A piece of nature that brings people together.
You have to be a little careful where you walk, because of course those sheep do their bidding where it suits them. But hey, that's just a minor inconvenience for the sake of nature.
How does Suivo fit into this green and social story?
"Once in a while we experience that a sheep escapes somewhere," says Stefan Janssens. "We then get a call and have to find out if that is a sheep from our basin or not. We thought it would be a good idea to monitor the animals and the status of the grazing locations. That's how Suivo came into the picture."
Suivo's slogan, of course, is that WE CAN TRACK EVERYTHING. "But sheep, that was new to us, and that's why we find the Pidpa project so special", Peter told us enthusiastically, but also slightly uncomfortable between all those sheep.
It is indeed something different from tracking vehicles, tools and 'traditional' assets. The solution to achieve this is also relatively simple: we use the solutions from our Oxygen range. Each grazing location is equipped with an information board. On the back of that board, a QR code is linked to the specific grazing location. The shepherd has the Suivo Worker App and can scan the code with his smartphone. He also indicates in the app when there is a 'transfer' of the herd. The scanned data is collected and centralized in the Suivo IoT platform. This makes it very practical for the managers at Pidpa to monitor the herds and the mowing status of each location. Moreover, this data enables them to plan ecological mowing even better.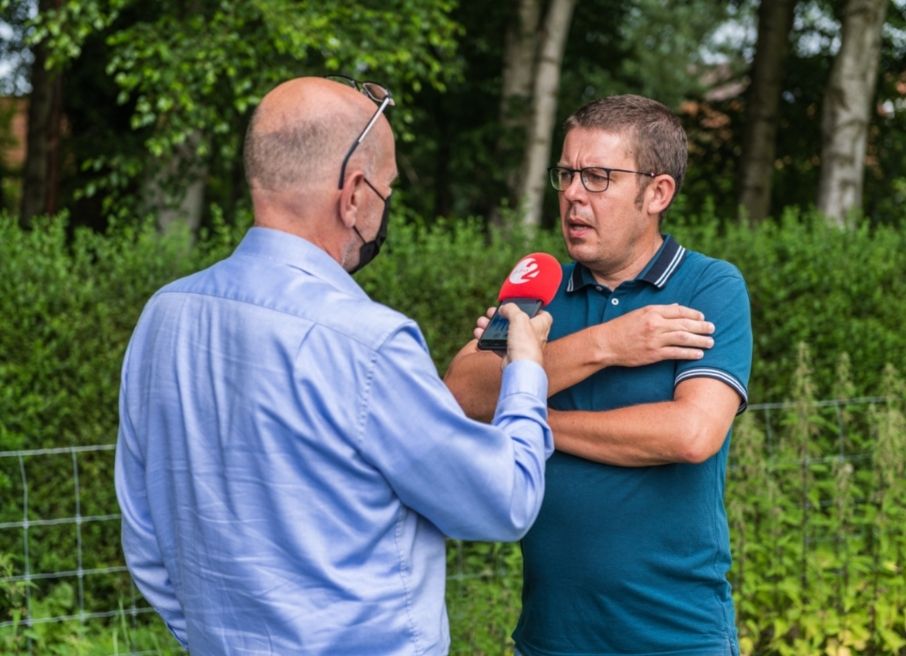 Inspire us!
Pidpa chose to provide a tag per herd, but individually tagging sheep would also be perfectly possible. "Think of it, and we track, trace and connect it," Peter emphasized.
The partnership between Pidpa and Suivo shows how diverse the applications of our technology are. It proves that our slogan is true ? We practice what we preach.
Now it's up to you! Inspire us. Step out of that conventional box and tell us what you would find fun, interesting and/or useful to track!
(Note: Keep it respectful, professional and original. 'My wife' does not qualify, for example).